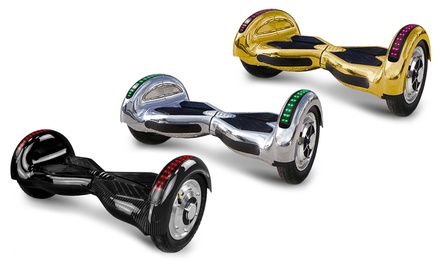 Viron GPX-03 Hoverboard Crossrover V.8 in Choice of Colour With Free Delivery Featuring a powerful lithium battery, app option and two engines, this ...
Expand
  800W or 1000W E-Scooter with Smartphone Holder - 4 Colours! Get an e-scooter with smartphone holder. Get the 800W option in black or the 1000W option in ...
Expand
  XL LED Cantilever Garden Parasol with Protective Cover - 2 Colours! Get an extra-large LED cantilever garden parasol. Choose between cream and anthracite ...
Expand